Community is very important to Bear. The extensive listing of Benefit Auctions he has conducted is evidence of his commitment to community. Bear has never charged a nonprofit for doing an auction. This is his way of giving back to help others. His benefit auctions include schools, churches, arts and culture, healthcare, and Universities and foundations. Bear's 35 plus years as an auctioneer is proof of his expertise in the field.
If you are in need of an auctioneer for your Benefit Auction, contact
Bear Stephenson by phone 865-567-8292 or email him at [email protected].
Saturday, May 6, 2023
Grandstand Classic 2023 - All funds raised make wishes come true for East Tennessee children battling critical illnesses. Together, we create life-changing wishes for children with critical illnesses. Research shows a wish can give kids the strength to fight against and even overcome a critical illness. A wish unites neighbors, friends and entire communities in life-changing experiences. https://wish.org/get-involved
Friday, April 28, 2023
Annual Gardens Gala - "Conserving the Past, Sustaining the Future," highlights how important this beautiful place is for our community. The State Botanical Garden of Tennessee, commonly known as the UT Gardens, welcomes visitors to its locations in Jackson, Crossville, and Knoxville. Each site showcases the latest research and education in horticulture and provides visitors with outstanding green spaces to learn, play, explore, and relax. https://utgardens.tennessee.edu/
Saturday, April 22, 2023
The American Museum of Science & Energy Foundation (AMSE Foundation) builds upon the cultural legacy of the Manhattan Project in Oak Ridge, Tennessee, through our support of the engaging, educational programming at the American Museum of Science & Energy and the preservation of historical records, artifacts, and exhibits at the K-25 Historical Center.
By helping these institutions document a unique chapter in American history, and by including diverse stories and perspectives, we are informing urgent conversations about the role of science and technology in our everyday lives. https://amse.org/energy-and-elements-gala-2023/
Saturday, February 11, 2023
Master Gardeners of Roane County (MGRC) is a trained and dedicated volunteer network that expands the outreach of the Tennessee Master Gardener Program to serve the horticulture education needs of the local community.
A part of the University of Tennessee Extension Service, the Tennessee Extension Master Gardener program seeks to improve the lives of Tennesseans by promoting environmental stewardship, non-commercial food production, and human health and well-being through horticulture education and outreach. https://mgroanecounty.org/about-us/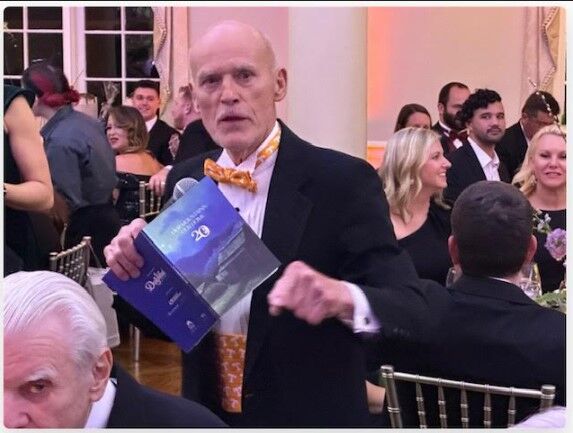 January 28, 2023 - Cheers to 20 years!
The Evergreen Ball is first and foremost a celebration of Great Smoky Mountains National Park and the long history of its support and preservation by the people of this region. For almost 20 years, Friends have gathered for this celebration and raised more than $8.5 million for Great Smoky Mountains National Park. Funds raised from this incredibly special evening have supported a variety of programs and projects in the park including: Parks as Classrooms, historic preservation, wildlife conservation, native grassland restoration, and much more.
ADFAC - Bow Tie Awards Ceremony & Auction - November 2022
Tremont at Marblegate Farm - August 2022
Friends of the Smokies - Evergreen Ball - April 2022
UT Gardens Gala - April 2022
Knoxville Museum of Art - March 2022
Volunteer Ministry Center
Operation Angel Wing
Museum of Appalachia
Aid to Distressed Families of Appalachia
| | |
| --- | --- |
| | |
| | |
| | |
| Sertoma Center, Inc. | Friends of the Smokies |